Corporate responsibility
At Equity LifeStyle Properties, our culture is focused on creating community:
We are privileged to operate manufactured home communities that our residents are proud to call home and RV resort communities that our guests look forward to visiting time and again.
We foster a community of valued team members who are dedicated to creating and maintaining vibrant properties and providing exceptional customer service to our residents and guests.
We enthusiastically support and work to make a difference in the greater communities in which we work and live.
Customer Experience
Equity LifeStyle Properties is committed to fostering a culture that is challenging, engaging and rewarding. We are committed to enhancing the professional growth and development of all employees and value an entrepreneurial spirit among team members.
Our dedicated on-site management teams are encouraged to be ambassadors of their communities and are committed to consistently delivering an exceptional experience for our residents and guests.
These efforts are guided by four core values of customer service:
Enthusiasm — We look for team members who are enthusiastic in their work to serve our customers and who are passionate about the resort or community they represent.
Empathy — Effective customer service requires attentive listening and valuing the perspectives of our residents and guests.
Communication — Delivering superior service means being approachable, providing useful and timely information and ensuring residents and guests are treated as our priority.
Ownership — Team members are encouraged to take ownership of resident and guest satisfaction, seeking out solutions and ensuring the needs of our customers are addressed promptly and thoroughly.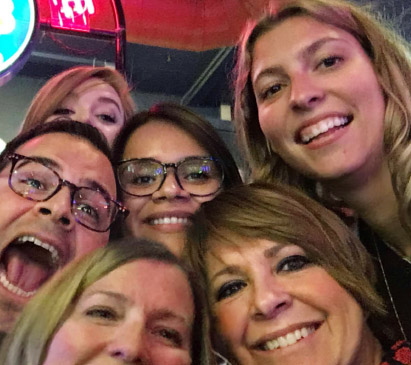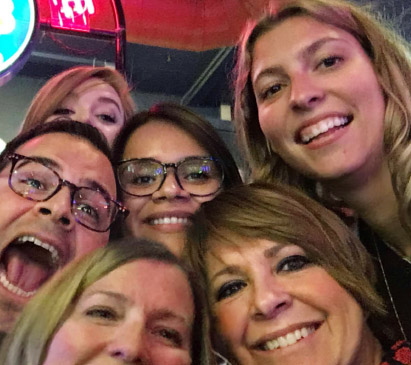 Having Fun
Our team members not only work together, they also laugh together. As seriously as we take our commitment to customer service, we also understand the importance of having fun at work. We place great importance on creating fun filled communities, RV resorts and campgrounds for our customers, so we believe it's also important to create an atmosphere of camaraderie, engagement and fun for our employees.
Whether it's initiating friendly competition between communities, participating in team building activities, celebrating service anniversaries or hosting a lively community event, our team members know that having a little fun at work goes a long way toward fostering an engaging and rewarding environment for all.
Giving Back
We're in the business of building community, and we understand the importance of extending those efforts beyond our individual property lines. Making a positive impact in the greater communities in which we operate not only helps us make a difference in the lives of others, but also enhances our knowledge of and connection to the people and places we serve. For example:
Property team members, often working together with residents and guests, enthusiastically support charitable activities that benefit the the greater communities in which we do business. Their strong collaborative relationships foster successful programs to help others, including: sponsoring Toys For Tots toy drives, food drives and school supply drives, organizing reading mentoring programs, establishing community gardens, hosting health fairs and blood pressure screenings, organizing after school programs, and so much more.
Since 2000, we have partnered with Cristo Rey Jesuit High School to sponsor the education of four student workers per year. The mutually beneficial relationship provides our urban student workers with valuable work experience five days a month, enabling them to gain a foothold into future careers. In turn, we gain dedicated student workers who are committed to high standards of responsibility, professionalism and maturity. ELS is proud to assist in the introduction, growth, and education of these students as members of the workforce.
In 2009, the company founded Consider Others, a qualified non-profit organization with the mission of providing one-time financial contributions to qualifying residents of our communities and employees in need of assistance. Monetary contributions from Consider Others help to raise the spirits and hopes of struggling individuals and families. Consider Others is primarily funded through the generosity of ELS employees and residents. Further, the efforts of employee volunteers make it possible for 100% of the donations to Consider Others to be used to help those in need.
For more information about the efforts of Equity LifeStyle Properties team members to give back to the communities in which we live and work, please see our Environmental, Social, and Governance (ESG) Policy.
Sustainability
At Equity LifeStyle Properties, we adhere to the highest standard of business ethics and practices. We understand and appreciate the value of sustainable practices, as they are critical to our overall success and creating long-term shareholder value. Mindful of the impact we have locally and nationally, we are committed to incorporating environmental, social, and governance (ESG) considerations into our business operations on a daily basis.
For more information about our efforts in the area of sustainability, please see our Environmental, Social, and Governance (ESG) Policy.