Sustainability
At ELS, we adhere to the highest standard of business ethics and practices. We understand the value of focusing on sustainable practices, as they are critical to our overall success and building long-term stakeholder value. Mindful of the impact we have locally and nationally, we are committed to incorporating environmental, social and governance (ESG) considerations into our business. At ELS, sustainability is at the core of Our Nature through Uniting People, Places & Purpose.
2021 Sustainability Report
This report covers ELS' sustainability strategy and programs for the year ended December 31, 2021, unless otherwise noted. This report references the Global Reporting Initiative (GRI) Standards.

Download ELS' 2021 Sustainability Report

PDF (17mb)
Key Highlights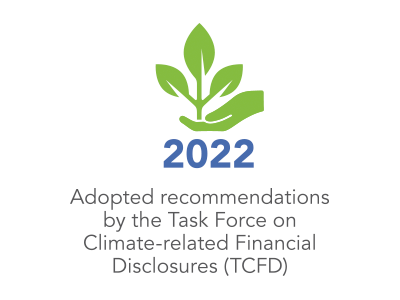 ---
Our People
We're in the business of

building community

, and we understand the importance of extending those efforts beyond our individual property lines.
Making a positive impact in the greater communities in which we operate not only helps us make a difference in the lives of others, but also enhances our knowledge of and connection to the people and places we serve. Throughout its hundreds of properties across North America, ELS works to create a comfortable and welcoming environment for everyone – residents, guests, and employees. With a culture of recognition and a reputation for excellence, ELS teammates are empowered to take ownership in their jobs and make a difference. ELS is a place where talent is recognized and internal growth is promoted, making it an ideal organization in which to develop a long and successful career.
Our Places
Our properties are destinations

for people at many places and stages in life.
Our portfolio is about being where our customers want to be – where they want to live, work and grow, where they want to retire or raise their family, and where they want to vacation and spend their valued leisure time. Many ELS communities are irreplaceable assets, found in locations where significant barriers to entry exist for these types of developments – along lakes, near beaches, nestled among mountains or overlooking scenic desert landscapes. These are one-of-a-kind properties, much sought after by residents, guests and investors alike. As a result, the consideration of environmental factors has become part of our culture in the daily operation of our business. Through sustainable practices, we are taking action to use resources efficiently and reduce our impact on the environment. We consider it a great responsibility to own and operate lifestyle-oriented properties among diverse landscapes and natural habitats and to ensure our properties remain desirable destinations for future generations.
Our Purpose
It is of the utmost importance to ELS that we maintain the

highest level of ethical standards

in our processes, customs and policies.
With more than 50 years of experience in the business, ELS has a prominent history in the manufactured housing industry. By establishing a reputation of adding value to the communities we own and operate, we have forged lasting relationships throughout the industry and helped transform the image of manufactured housing. Whether we are working with customers or vendors, our actions are guided by a clear set of established principles. We hold ourselves accountable for ethical business practices. All facets of the Company, employees, management and the Board of Directors, are expected to act with honesty, integrity, fairness and respect.